Contact Los Angeles Keratoconus Specialist
Keratoconus Treatment Consultation and Evaluation
Our staff is very accessible and will respond promptly to your phone calls and emails. To schedule a consultation and evaluation with Dr. Brian Boxer Wachler, please contact the Boxer Wachler Vision Institute via the following:
Boxer Wachler Vision Institute of Beverly Hills
465 N. Roxbury Dr., Suite 902
Beverly Hills, CA 90210
Phone: 310.860.1900
Text: 424.245.0171
Fax: 310.860.1902
Email: info@boxerwachler.com
Virtual Tour Of Our Beverly Hills Office
Complimentary Records Review For Out-Of-Town Patients
A records review is easy and the first step to better vision. This way Dr. Brian can give you a very good idea of which procedures you'd most likely be a candidate for, such at Holcomb C3-R®, Intacs®, etc. Many out-of-town patients would like Dr. Brian to do a complimentary review of their medical records and make a preliminary determination of candidacy. This is useful before planning an EASY, 3-DAY trip to Beverly Hills.
What To Include For Your Complimentary Records Review
A cover sheet with your name, address, phone number and email address. Please label your information "Keratoconus Record Review", so that we may optimize communication with you.
Your last 2 or 3 eye exams
Enclose with your letter a copy of your records.
Color copy of your corneal mapping. Color corneal mapping is a very important tool, along with your exam history, to determine your candidacy.
Mail to:
Boxer Wachler Vision Institute
Keratoconus Record Review
465 N. Roxbury Drive, Suite 902
Beverly Hills, CA 90210
Email Your Submission
Or you can scan your records and email them to info@boxerwachler.com
Serving Clients From All Over The World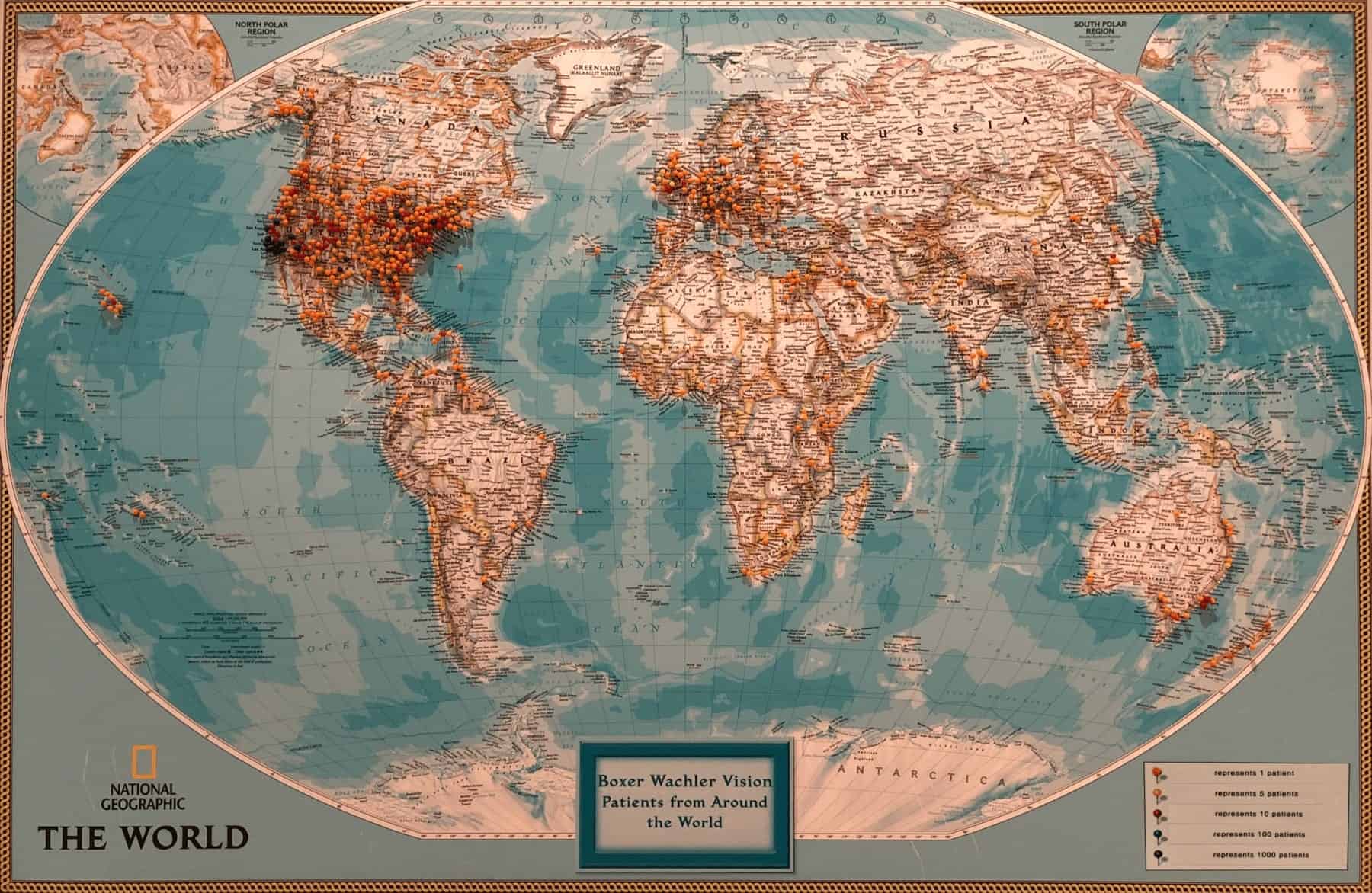 Nine Reasons Why to Have Holcomb C3-R® with Dr. Brian Boxer Wachler