Media Recognition – Los Angeles Keratoconus Doctor
To watch Dr. Brian's media appearances, please view the videos below. Many news stories featuring Dr. Brian and his revolutionary procedures have been routinely syndicated throughout the United States other countries.
How did Dr. Brian become a widely sought after expert by the media? The answer will surprise you! Watch the documentary "Behind the Lens" (with the premiere in Santa Monica, California) that features Dr. Brian's unique story and performing LIVE eye surgery in front of millions of people on NBC's TODAY SHOW. Also you won't believe what happened behind-the-scenes! Click below to watch "Behind the Lens" and its premiere.
Print Publications
| | | | |
| --- | --- | --- | --- |
|   |   |   |   |
|   | |   | |
|   | Bobsled Driver Holcomb Sees Better Things Ahead – USA Today |   | The Surgical Secret of a Bobsled Champ's Success Popular Science |
|   |   |   |   |
| | | | |
| --- | --- | --- | --- |
|   |   |   |   |
|   | |   | |
|   | Steven Holcomb's Olympian effort: back on track after keratoconus – EyeWorld |   | Steven Holcomb – Vision To Win Gold – Huffington Post |
|   |   |   |   |
Radio Coverage:
Listen to Dr Brian's most recent interview's: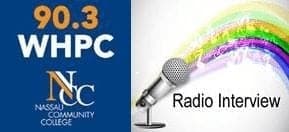 CHART REVIEW AND CONSULTATION FOR OUT-OF-TOWN PATIENTS
Many out-of-town patients would like Dr. Brian to do a complimentary review of their medical records and make a preliminary determination of candidacy. This is useful for planning a trip to Beverly Hills.
Some people's friends ask them, "Why are you thinking of traveling to Beverly Hills for your eye procedure?" They typically answer with, "I deserve the BEST and I want to go to the BEST doctor!"
These are the three easy steps for your complimentary chart review with Dr. Brian:
Along with your last 2 or 3 eye exams, please be sure to include a color copy of your corneal mapping. Color corneal mapping is a very important tool, along with your exam history, to determine your candidacy. The last 2 years of your total eye history will be used to make this preliminary determination.
Inside the envelope, please be sure to include a cover sheet with your name address, phone number and email address and the words, "Keratoconus Record Review", so that we may optimize communication with you.
Enclose with your letter a copy of your records.
Mail to:
Boxer Wachler Vision Institute
Keratoconus Record Review
465 N. Roxbury Drive, Suite 902
Beverly Hills, CA 90210
Or you can scan your records and email them to info@boxerwachler.com.