Meet Keratoconus Expert Dr. Brian Boxer Wachler
Dr. Brian Boxer Wachler is a leading keratoconus treatment expert. He is considered by many as "The Keratoconus Guru." As the first in the United States to report the results of Intacs® for Keratoconus in 1999, he has performed many thousands of Keratoconus procedures on patients from all over the world. Dr. Boxer-Wachler published the largest study to date on Intacs® treatment for Keratoconus. Due to his pioneering work, Intacs® is now recognized as a treatment for Keratoconus. He invented the non-invasive Holcomb C3-R® Crosslinking System in 2003 and has the most experience with crosslinking in the world.

Dr. Brian is a Best-Selling Author of 3 Books on Keratoconus
As well as writing 3 books on keratoconus, Dr. Brian is the author of the LASIK Consumer Report, one of the most detailed and widely consulted consumer publications in the field.
Modern Management of Keratoconus
Holcomb C3-R® Crosslinking for Keratoconus and Other Disorders
How We Conquered Keratoconus
TV Interview with Dr. Brian about his New Keratoconus Book
Dr. Brian served on the medical advisory board for a non-profit keratoconus organization. He recently was presented with a gold medal for his scientific contributions for the reduction of glare and halo risk in vision correction surgery. He received the honor of serving as Vice-Chairperson of the International Society of Refractive Surgery annual meeting in 2002. He lectures, teaches and publishes extensively on surgical vision correction. Dr. Brian works with the United States Food and Drug Administration (FDA) clinical trials for investigating new procedures, equipment, and protocols.
Dr. Brian received the 2010 Jules Stein Living Tribute Award for inventing C3-R® and performing it on U.S. Bobsled driver Steven Holcomb. This helped restore his vision, enabling him to win the gold medal in 2010 at Vancouver – the first gold medal for the United States in Bobsled in 62 years. "Holcomb C3-R®" was renamed in Steven's honor on a television show "The Doctors" in 2010 because of the worldwide recognition that Steven brought to the procedure.
First Doctor to Perform Corneal Cross Linking
Dr. Brian was the first doctor in the USA to perform corneal collagen cross linking and in 2003 he invented the 1 day recovery, non-invasive Holcomb C3-R® Crosslinking System. Dr. Brian has the most corneal crosslinking experience of any doctor. This is why keratoconus patients from all over the world come to Dr. Brian to undergo treatment.
Reputation as an Expert In Keratoconus Treatment
Dr. Brian is regarded as one of the top leaders in the sub-specialty of keratoconus vision improvement. Elected by his peers as one of the best eye surgeons worldwide out of 210,730 eye surgeons in the world. His role as "America's TV Eye Doctor" has been earned through his unwavering integrity and broad expertise. He is often consulted by other eye surgeons who need assistance with challenging patients or by patients that need repairs.
One of Dr. Brian's greatest considerations is providing the highest quality care and comfort to all of his patients. Described as very down-to-earth, Dr. Boxer-Wachler has a special empathy for all people with eye problems and considers helping those in need his personal mission.
Dr. Brian's Practice Philosophy
"Healthcare in our country is becoming soulless. Patients are now packed into waiting rooms where they flip through outdated magazines often for hours until a robotic staff member beckons their name aloud in front of the herd.
We have been, are, and always will be the antidote.
If you don't appreciate being treated like cattle in a doctor's office, then you can identify with our philosophy of not rushing you through your appointment. You can appreciate that I and each of my staff take as much time as you need during your visit.
You might say we're old school in this regard since that's the way medicine was practiced 50 years ago. I suppose that's the reason patients enjoy surprising us with thank-you goodies. Or maybe it's because they took pleasure in unwinding in our pampering spa-feeling practice.
Even as the practice of medicine becomes as mechanical as a cow getting milked in a dairy factory, we will always have the soul for taking great care of people."
– Dr. Brian Boxer-Wachler
The Visionary – A Documentary About Dr. Brian
"Behind the Lens:" A Documentary About Dr. Brian Performing A Vision Procedure on Live TV
Dr. Brian created an entertaining and educational film called "Behind the Lens" about what it was like to do a live vision procedure in front of millions of people on NBC's Today Show.

About Dr. Brian
Dr. Boxler-Wachler is a highly sought-after eye surgeon and is known as "The Surgeon's Surgeon" since so many other surgeons come to Dr. Brian for surgery on their own eyes. He was the Director of the UCLA Laser Refractive Center at the Jules Stein Eye Institute for many years. He is also on staff at Cedars-Sinai Medical Center.
Doctors representing all parts of the medical field fly in from all over the world to have Dr. Brian treat them with his unique and proprietary treatments. His surgery patients include many registered nurses and pharmacists as well as numerous celebrities, film and TV stars, famous musicians, professional athletes, CEOs, and government leaders in the United States and abroad.
As a surgeon, Dr. Brian enjoys working with his hands. In his spare time, he uses them to restore classic American muscle cars – his twin daughters even help out too!
Dartmouth Educated and Down-To-Earth
Partly because of the type of person Dr. Brian is and partly because he became a doctor at Dartmouth Medical School. Dartmouth is located in scenic, rural New Hampshire in New England. Dr. Brian explains;
"Our professors were incredibly humble and kind, yet famous – they commonly invited students over to their homes for lunch or dinner where we met their own families. That is unheard of in any medical school. Virtually all graduates of Dartmouth Medical School had this down-to-earth example that shaped the types of doctors we became. Those experiences helped shape how graduates practice medicine to this day, being kind and humble with our patients. No egos allowed."
A former college rower, Dr. Brian still races in rowing competitions. He made this video for his twin daughters to teach them "never give up when the going gets tough" – an important lesson about life regarding accomplishing goals.
Dr. Brian's TED Talk "Fight For Sight," Pioneering Holcomb C3-R For Keratoconus
2010 Vision Awards
In 2010 Dr. Brian was honored along with his patient, Olympic gold medalist Steven Holcomb. Both are credited to increasing awareness in 2010 for modern Keratoconus treatments. The Jules Stein Living Tribute Award was presented to Dr. Brian for pioneering alternative treatments to the painful cornea transplant for Keratoconus patients.
Steven Holcomb was presented with the Athlete of Vision Award for raising awareness that keratoconus can be treated and vision restored. Steven had retired from bobsledding in 2007 when keratoconus began to drastically affect his ability to safely drive his bobsled at mock speeds. Steven's coaches knew Steven was the best hope for Olympic gold so they researched the keratoconus options and discovered Dr. Brian.
After being treated by Dr. Brian in 2007, Steven went on to win World Cup events in 4-man bobsled and then triumphed at the 2010 Winter Olympics securing the gold medal in the 4-man bobsled event, the first for the USA in 62 years. At the Vision Awards, several celebrities were presenters, including Will.i.am of the widely popular music group the Black Eyed Peas. Other honorees that evening included Buzz Aldrin, comedienne Lilly Tomlin and former Apple CEO, Steve Jobs.
| | |
| --- | --- |
| Dr. Brian speaking | Steven Holcomb at the podium |
| | | |
| --- | --- | --- |
| Buzz Aldrin | Dr. Bill Dorfman | Will.i.am |
| | |
| --- | --- |
| Dr. Brian before the press | Steven Holcomb with gold medal & plaque |
Keratoconus in the Military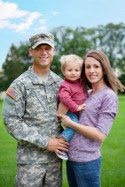 For over 11 years, Holcomb C3-R® has been halting the progression of keratoconus. Many individuals have been able to resume living their lives to the fullest, spend time with their families, and resume working. Unfortunately, those individuals with a keratoconus diagnosis who have served or are attempting to enlist in the armed forces are not provided this opportunity. We are constantly receiving inquiries and understand the frustration of these men and women who want to serve their country and are denied this due to a diagnosis of keratoconus.
| | |
| --- | --- |
| Dr. Brian received a letter of recognition in 2005 on behalf of the Department of Defense for his invaluable contribution to the United States Military. | Click to read letter. |
We at the Boxer-Wachler Vision Institute are committed to all keratoconus patients and continue to petition the Department of Defense to update their policies regarding keratoconus.
Dr. Brian Urges Updated Keratoconus Treatments and Policy
The medical policy issued April 28, 2010 states that
The conditions listed in this enclosure are those that do NOT meet the standard by virtue of current diagnosis, or for which the candidate has a verified past medical history.
Under a subset, the policy states
Corneal dystrophy or degeneration of any type (371.x), including but not limited to Keratoconus (371.6x) of any degree.

This policy is outdated and obviously does not reflect the current treatments that are available for keratoconus. Regrettably, they have not acknowledged any consideration for a reassessment of these policies to date.
Johanna's Story of Hope
The Boxer Wachler Vision Institute is helping by "leading the charge" at the grassroots level. It is our hope that an outpouring of support and requests for a reassessment of the policies may result in positive action on behalf of the Department of Defense. Individuals with keratoconus should be able to live their lives just as much as any other person, and for many that includes a career in the Armed Forces. With their keratoconus stabilized, these people are able to perform all the same requirements of their colleagues that do not have keratoconus and should be treated as such.
We urge you to help as well by writing a letter requesting a medical policy change that would allow individuals with keratoconus to enter the military with documented stability and appropriate visual acuity after receiving Holcomb C3-R® Cornea Collagen Crosslinking.
Please Submit These Letters To
Department of Defense
Medical Examination Review Board
1155 Defense Pentagon
Washington, DC 20301-1155